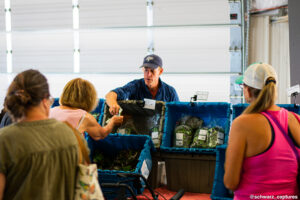 It is hard to find the words to describe how lucky I feel to work alongside such a great group of people every weekend. As we spend more and more summers together, I have come to consider many of them not vendors, but  friends. I know around this time of the season, many of us feel drained by the heat and busyness of Montana's summer, but once we enter those fairgrounds on Saturday mornings, I feel my energy and the energy of the space, become reinvigorated.
Needless to say, there is simply no market without our local vendors. These hardworking people make it happen every, single, Saturday. On top of that, I know many of them are also participating in farmers markets across the state all week long. These small business owners put in hours of skilled work to provide our community with fresh produce, delicious home baked goods, and one-of-a-kind items of all sorts. Their tenacity amazes me!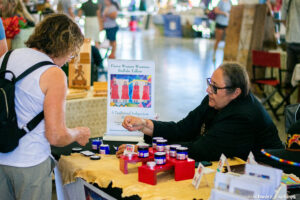 I truly wish I could write a whole page on each of them as individuals, but since there are still markets to be done, I will have to keep my words of admiration directed to them as a group. From the bottom of my heart, and from the hearts of many others I can assure you, I thank you GVFM vendors, for your time and dedication to the Bozeman community. And I especially thank you for choosing the Gallatin Valley Farmers' Market to be a part of your story!
This Saturday, in honor of National Farmers Market Week, please make sure to give these amazing business owners extra gratitude for all they provide. Let's help them have a "Sell-Out-Saturday!"
-Sarah Friedrich, Market Manager